Below are the Black Women Heroes that entertained in the comic space. If you want to see real Black Women Heroes, look no further than any essential worker, teacher, or voter.
Sheroes
Willa Fowler, Skyward
Skyward
One day, gravity on Earth suddenly became a fraction of what it is now. Twenty years later, humanity has adapted to its new low-gravity reality. And to Willa Fowler, who was born just after G-day, it's pretty awesome. You can fly through the air! I mean, sure, you can also die if you jump too high. So you just don't jump too high. And maybe don't get mixed up in your dad's secret plan to bring gravity back that could get you killed click
I'm biased here. Outside of Storm, Willa is my favorite superhero. Smart, brave and resourceful. Willa has two of the best written parents (Black) in the history of comics. creator Joe Henderson created an earth unlike any in comics and a character up to exploring it. This series concluded in 2019 and the post is about 2020, but like I said, I'm biased.
Amanda Mckee, LiveWire
Marvel wants it clear that Storm is a one of a kind character, but Livewire proved that lightening can strike twice. A hero of unimaginable power, who uses her power to flip the bird to the U.S. and becomes public enemy number one. A story worth reading. Click here
Storm, X-Men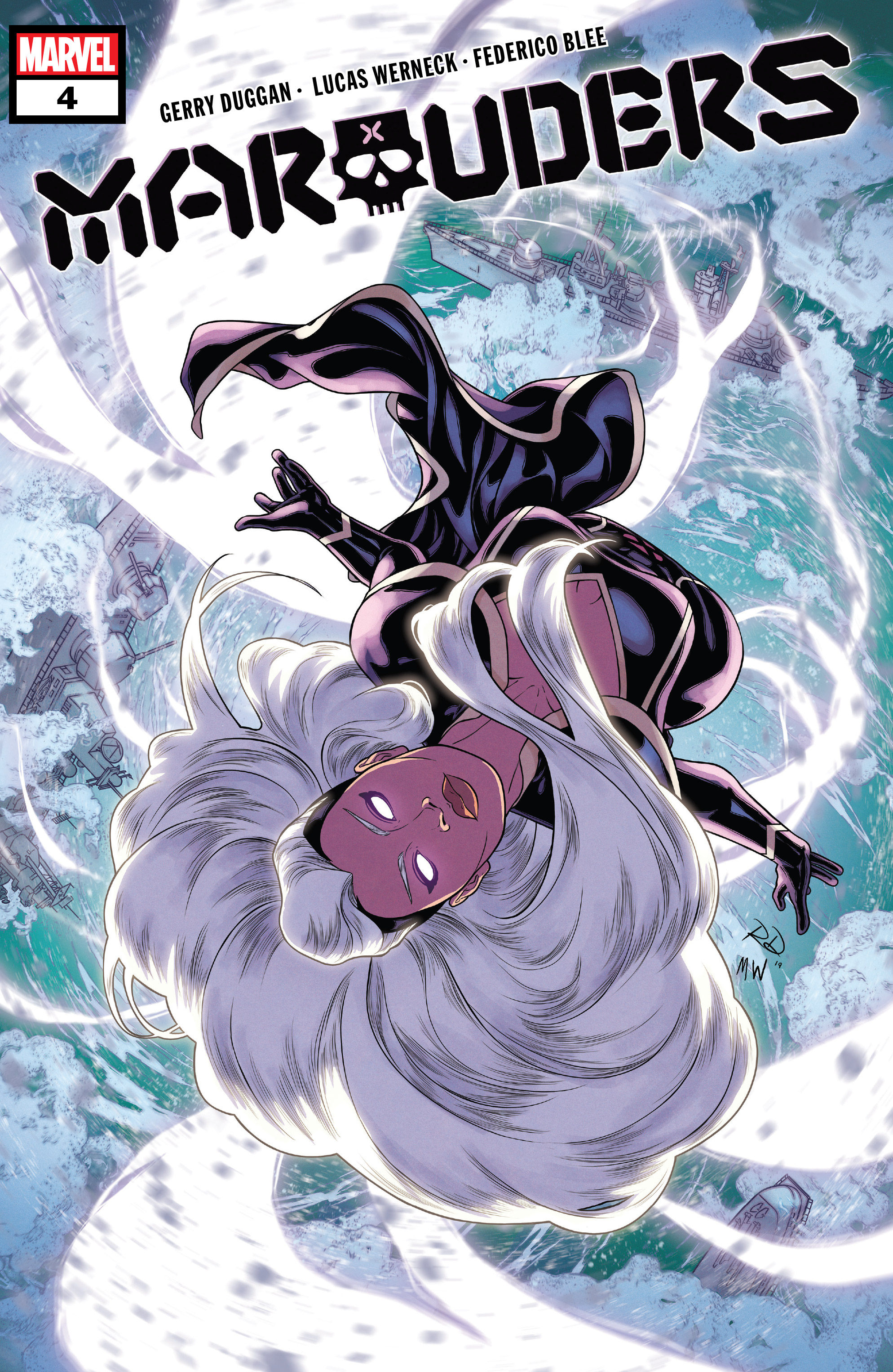 Long live the Queen, Through the course of her history, Storm has been worshipped as a goddess many times, and in Uncanny X-Men #10, Storm attacks X-Men by famoulsy boasting that she's "been a goddess longer than he has been alive."But it isn't until Black Panther Issue 172, where Storm is able to tap into her gift of Godhead, powered by the belief of Wakanda, that she actually cements her status.
Of all the writers who have the written Storm, none have captured her humanity and royalty as TA-NEHISI COATES , under his pen she is a Black woman,
What makes Storm a stand out is that she is part of the only Black couple in the Marvel Universe, a relationship of powerful heroes that racist (even within Marvel) still has a problem with today.
Keli Quintela, Teen Lantern
While at a junkyard searching for something with a boy named Marcos, Keli witnesses a man kill an alien. She later returns to the junkyard and finds the alien, Iorl, dying. Before he dies, she takes a device from him that allows her to access the Green Lantern Power Battery. She decides to go to Metropolis to become a superhero, which is where she fights against Dark Opal's men and is swept away to Gemworld, becoming a member of Young Justice. Click here
Naomi
Naomi's journey on a quest that will take her to the heart of the DC Universe and unfold a universe of ideas and stories that have never been seen before. Click here
Riri William, Iron Heart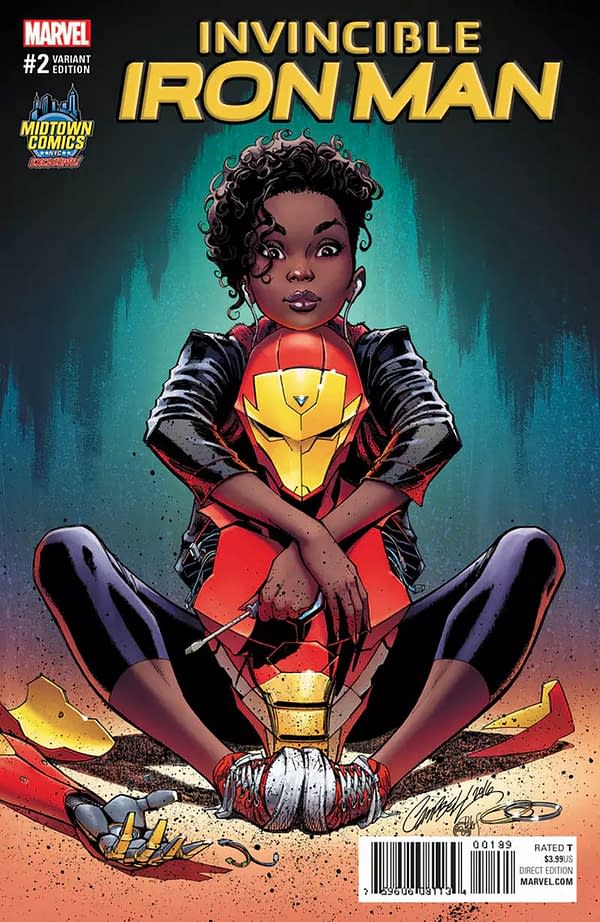 A recent addition to the comic book universe, Riri is a teenager from Chicago who becomes the latest super-genius to don an Iron Man suit. The advantage she has, however, is that Tony Stark himself serves as her life coach in the form of artificial intelligence. Click here
Lucy Webber, Black Hammer
Lucy Weber is the daughter of Joseph Weber and one of the lead characters in Black Hammer and Sherlock Frankenstein and the Legion of Evil. Lucy found a way into Rockwood through the Para-Zone when she attempted to save her father and the other superheroes lost in the battle against Anti-God. When she takes up her father's hammer, she becomes the new Black Hammer. Click here
Speculative
Hattie, Kill Whitey Donovan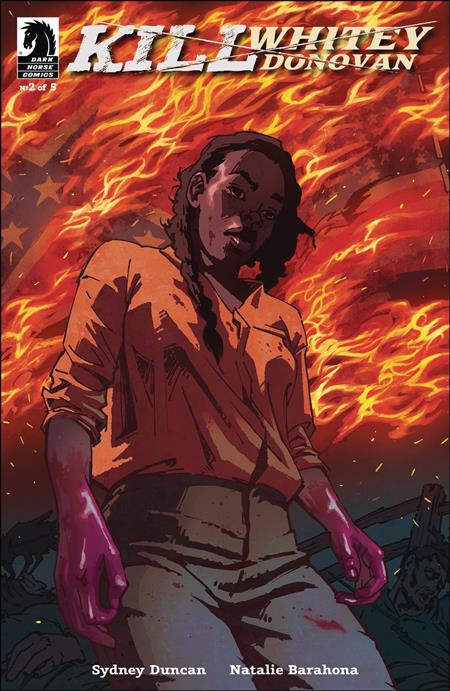 After Anna Hoyt's sister commits suicide, she sets off for Atlanta to kill the man responsible for destroying her family–her fiance, Jim "Whitey" Donovan. But Anna, a spirited though pampered daughter of a prominent doctor, can't do it alone. To get through the hell that lies between her Alabama home and Atlanta, she makes a deal with one of the Donovan slaves, Hattie Virgil, who has an agenda of her own. In exchange for a chance at freedom, Hattie, a survivor, will lead this unlikely pair on a quest that will change them both forever. Click here
Lauren Olamina, Parable of the Sower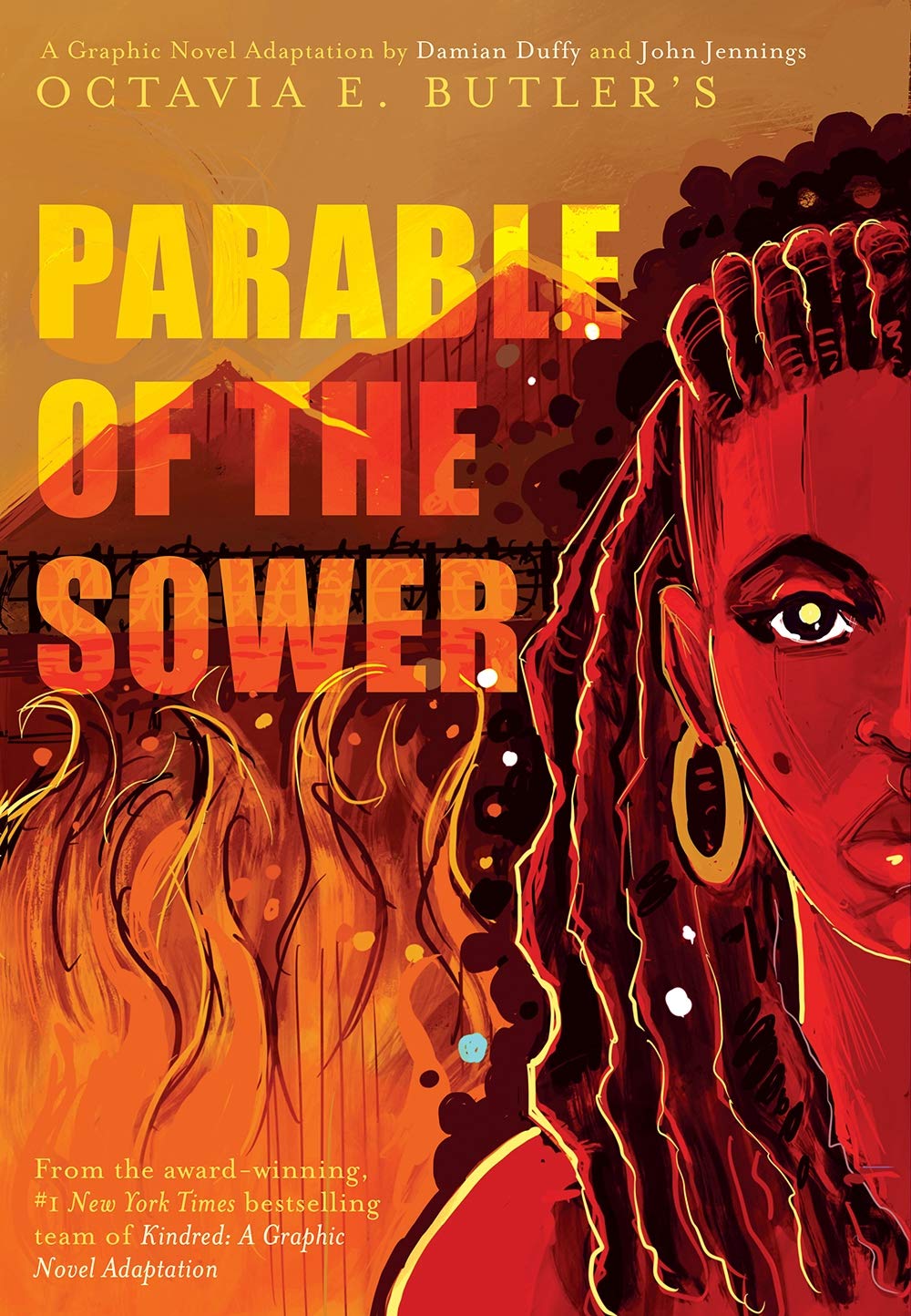 In the year 2024, the country is marred by unattended environmental and economic crises that lead to social chaos. Lauren Olamina, a preacher's daughter living in Los Angeles, is protected from danger by the walls of her gated community. However, in a night of fire and death, what begins as a fight for survival soon leads to something much more: a startling vision of human destiny and the birth of a new faith. Click here
Araminta Free, The Hated
Is a gritty Western, focusing on bounty hunter Araminta Free. In The Hated, Walker presents an alternate history in which Douglass became one of the leading generals in the Civil War. The abolitionist John Brown was not executed by the Confederacy after Harper's Ferry. And the Confederacy won, seceding from the Union. In the southernmost Union states, black communities live in terror of Southern raiders crossing over the border and kidnapping their citizens to pull into slavery. Click
Jayla and Zenzele, Deadly Class
Welcome to the most brutal high school on Earth, where the world's top crime families send the next generation of assassins to be trained. Murder is an art. Killing is a craft. At Kings Dominion High School for the Deadly Arts, the dagger in your back isn't always metaphorical, nor is your fellow classmates' poison. Click here
Bec, RESONANT
A decade has passed since the first Waves hit, unleashing humanity's darkest impulses and plunging the world into chaos. Paxton, a single father of three, must venture from the secluded haven they've built to restock the medicine his chronically-ill youngest son needs to survive. When the somewhat routine trip goes awry, Paxton and his children—now separated—will battle everything in their path to reunite. Click here
Delia, Moonshine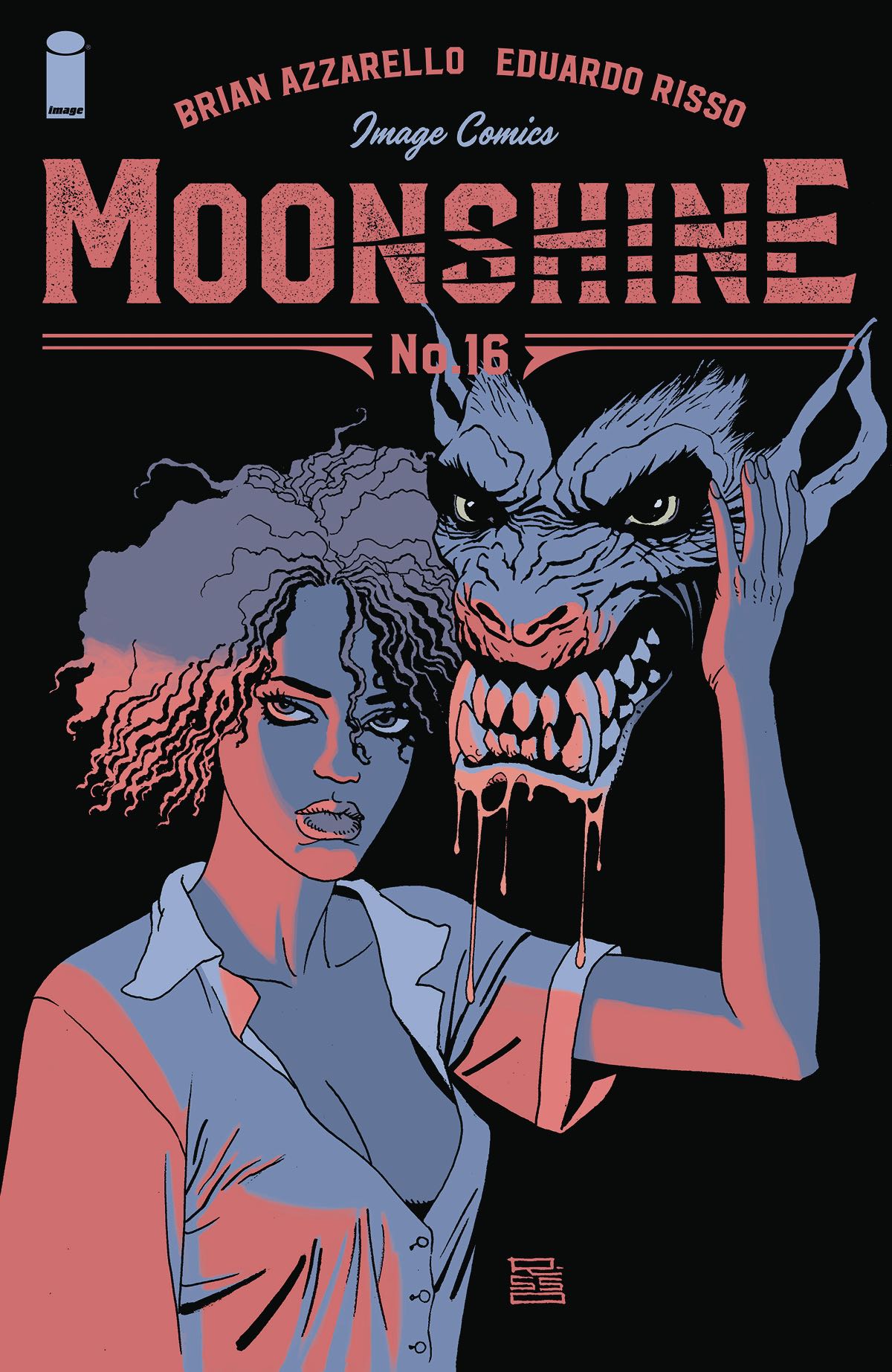 The supernatural gangster story of Delia's quest to rid Lou Pirlo of his werewolf curse. Along the way, she enlists the help of two witches who come at a high price. Lou is a resourceful man, willing to do whatever it takes to pay, but when you've got no soul left to sell, bad things are going to happen. Click here
Ma Etta & Blink, Bitter Root
Of all the series listed, Bitter Root is the stand out It has everything a Blerd like me could want, Early Harlem, magic, science family, issues of legacy and the new generation challenging the norms they are being boxed in
David, F Walker is writer, co-writer of three of the series on this list Naomi, the Hated, but its clear his heart and soul is in Bitter
In the 1920s, the Harlem Renaissance is in full swing, and only the Sangerye Family can save New York-and the world-from the supernatural forces threatening to destroy humanity. But the once-great family of monster hunters has been torn apart by tragedies and conflicting moral codes. The Sangerye Family must heal the wounds of the past and move beyond their differences… or sit back and watch a force of unimaginable evil ravage the human race. Read the first Issue Free
Adult
Dr. Bree Wander, Money Shot
In the near future, space travel is ludicrously expensive and largely ignored. Enter Christine Ocampos, inventor of the Star Shot teleportation device. Her big idea: She'll travel to new worlds, and film her exploits for a jaded earth populace trying to find something new on the internet. Now, Chris and her merry band of scientist explore the universe, each other for the glory of mankind-and money. (Mature content) Click here
Who did I leave off?
AJ Harper is the author of the Tales of Urban Horror series @harperworx